Austin's Best Bar Mitzvah DJ & Bat Mitzvah DJ Company
Are you looking for a great bar mitzvah DJ or bat mitzvah DJ for your upcoming mitzvah in the Austin, TX area? Look no further. We are Austin's #1 DJs for weddings, parties, bar and bat mitzvah celebrations, quinceaneras, and any event that needs music and/or entertainment!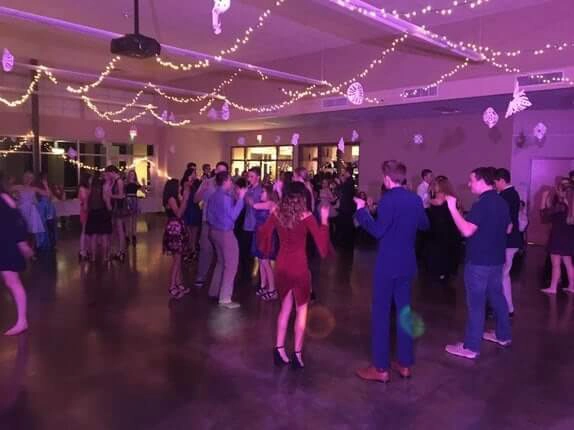 Book the #1 Bar Mitzvah DJ & Bat Mizvah DJ Service!
We're Austin's Best bar mitzvah DJs! We've been providing professional bar mitzvah DJ services, photo booth rentals, marquee letters, lighting, MC services, special effects, and entertainment since 2012.
We know you don't want a DJ who just shows up and "presses play." These DJs bring terrible sound equipment and lighting, and honestly, don't care whether your dance floor is full or empty. (We call this the "press play and pray" DJ).
We know you want the absolute best DJ for your mitzvah! Our team consists of the top DJs in the central Texas are who all have 10+ years of experience. We'll work hard to make your bar mitzvah memorable, fun, and an incredible entertainment experience.
Also, yes, we do travel. Whether you need a mitzvah DJ in Los Angeles or NY, or central Texas, we've got you covered!
Add a DJ & Photo Booth Entertainment Package to your Bar/Bat Mitzvah Party
We offer many professional products and services that will personalize your mitzvah and help you create the perfect event! If you're planning a traditional Jewish ceremony and candle lighting, we definitely can help facilitate this.
We offer plenty of additional options to create a unique DJ package just for your venue and to customize your mitzvah! We offer
Professional atmospheric lighting
Custom song mixes
Projector and screen (for slide shows)
Additional wireless mics for your ceremony or speech
Different photobooth options
Incredibly talented DJs!
Most clients prefer a mix of traditional and of course want a DJ who can absolutely rock the party, play the right music, and make sure that every guest is on the dance floor throughout the night!
Our DJs and MCs know teens and the latest music. We'll work with you to create the perfect playlist and we can also take a request on the spot, too. In fact, we're the ONLY DJ company in town that provides music and entertainment for EVERY school district (and charter school) within Travis County, as well as the surrounding counties.
Bar and Bat Mitzvah DJs, Party MC, Planning Assistance & More
We'll work with you to understand and fulfill your vision of your mitzvah event. We know your mitzvah is a very important milestone for your family, and we're here to help you every step of the way.
We'll help with: 
Planning
Song selections 
We'll work together to create a playlist that is sure to pack the dance floor!
Anything else you need
Leave the mitzvah reception details, worries, and stress to us!
Also, you'll have the peace of mind knowing that we are the ONLY DJ company in the entire central Texas area that offers a happiness guarantee! Your bar mitzvah DJ or bat mitzvah DJ will get it right, or we'll make it right. Your happiness is guaranteed!
Ready to party? So are we. Contact us, today, and let's discuss your DJ, photo booth, music, and entertainment for your mitzvah!
Other Services to Consider
Take your party to the next level with these other services!