Add a Spark to Your Event!
If you're looking for a cold spark machines in Austin or central Texas, we can help! These cold spark machines (also called cold spark fountain or cold sparks rental) can help you create a truly unforgettable wedding, quinceanera, party, or event! (We also do concerts).
You can rent cold spark machines to create an unforgettable first dance, father/daughter dance at a wedding/quinceanera, mother/son dance, last song, send-off, etc. Add the sparks your event is missing!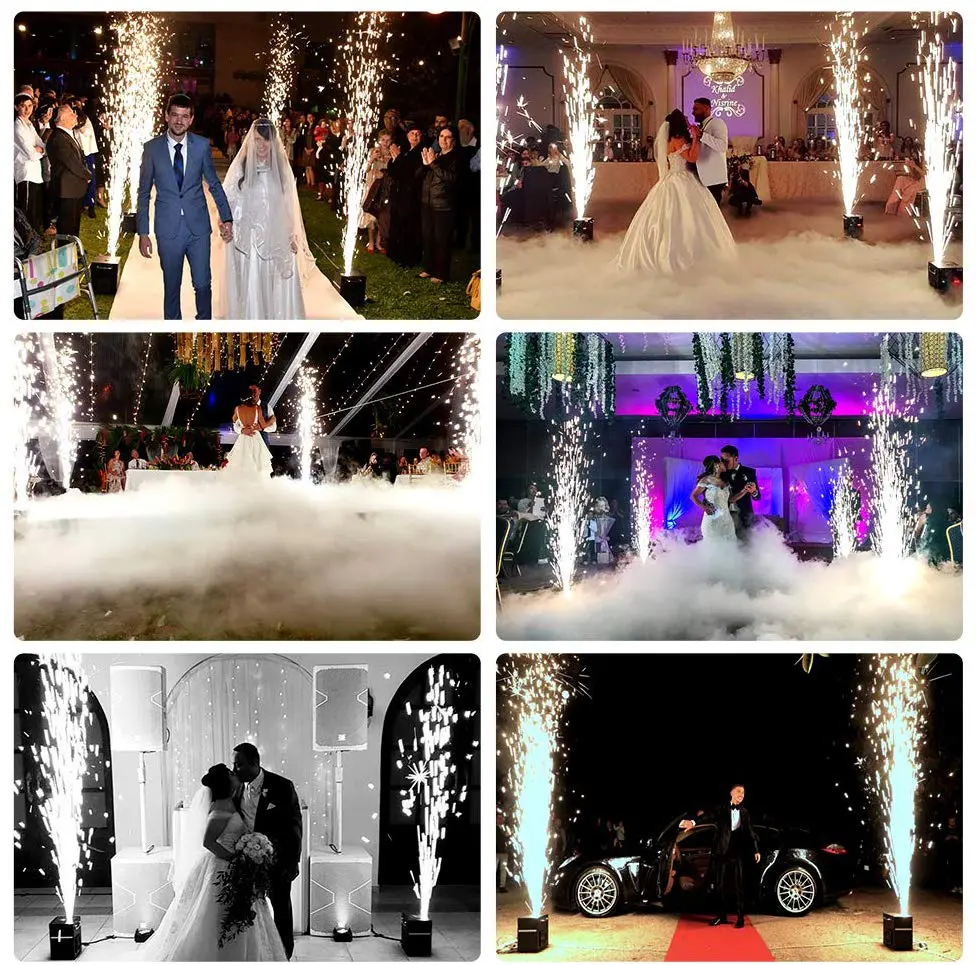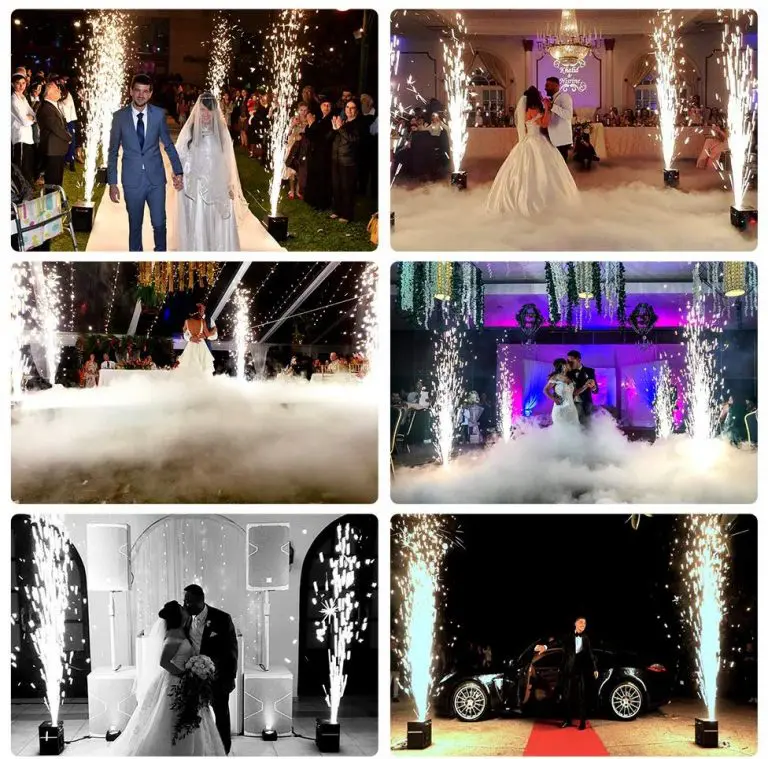 Yes, you can skip the traditional sparkler send-off and opt for our cold spark machines, instead! These cold sparks effects machines will truly create the wow factor at your event!
When you book with us:
Transparent pricing (below)
We send a machine technician out to your event to set up (no need to deal with the hassle of trying to figure out how to operate the machines yourself).
We'll operate the machine and equipment when you need them
We break down and clean up (you do nothing but enjoy your special day).
All you have to do is tell us what time you want them to be used, where to set them up, and the date/location. We'll do the rest! Ready for sparks to fly at your event? So are we!
What is a Cold Spark Machine?
Cold spark machines are simulated sparkler fountains that are "cold" to the touch and cold, meaning these sparks effects are safe for indoor use! Unlike traditional pyrotechnics, they won't be hundreds of degrees! You can even touch them and not get burned, which is a huge plus! It's actually 62 degrees Fahrenheit.
These cold fountain machine rentals use a special powder and also produce very minimal smoke and odor, which is definitely not the norm when it comes to fireworks (even sparklers or other fireworks) or traditional pyrotechnics and special effects. The materials used in the cold spark machines have absolutely no explosive content.
So no need to worry about safety and no need to worry about accidentally setting off the fire alarms when using the machine rental indoors! These are actually simulated pyrotechnics, which is far better since they eliminate all the risks involved with using pyro!
Lastly, the cold spark height can also be controlled (via DMX), to be 2 feet, and up to as high as 10 feet. Watch our video that shows how safe the sparks are, below.
Cold Sparkular Machines Rental Pricing for Weddings & Parties
You can rent a minimum of 2 cold spark machines for $199 each, plus delivery and technician fee.
Please note, we require one power outlet nearby (with at least 15 amps, within about 20 feet is preferred) for every 2-3 machines. So if you want 4-6 machines, we'll need two separate power outlets (20 amp power outlets are preferred, not on the same circuit breaker). 
Other Rentals to Create an Unforgettable Wedding or Event
Besides the cold spark machines, you can certainly add any of our optional upgrades to really wow your guests and create an unforgettable wedding, quinceanera, or event! Ask us about how to add a professional, upgraded light show similar to lighting you'd see at a concert! 
Also, you can add our custom lighted marquee letters with your name, initials, the word "love," or anything you'd like!
We can also truly transform your venue with our event uplighting. Let us add uplighting to match your decor or theme. Uplighting looks great and can really make all the difference in how your venue looks. If you really want that wow factor, uplighting and our cold sparklers can certainly create it. When your guests walk in and say "wow, this looks amazing," it's usually because of how the venue looks.
Part of creating that wow is the decor, flowers, centerpieces, and bringing it all together with custom lighting! Combine all this with the cold spark machine rental, and marquee letter rentals, and you'll have a wedding or event that your guests are sure to talk about for years to come!
Visit our Austin DJs page if you need wedding DJs in Austin, or San Antonio DJs for the San Antonio area. Contact us, today, and let's discuss the details of your party, or event. Let's celebrate together!