Hire the Best Wedding DJ in Dripping Springs, TX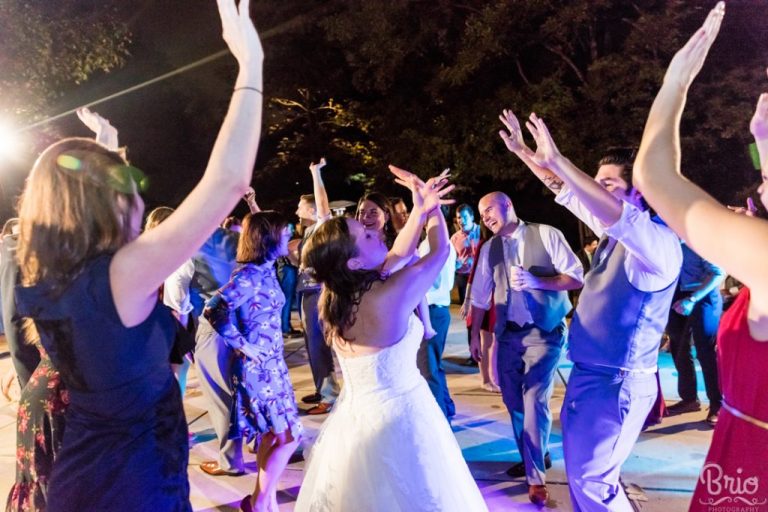 If you're having a wedding in Dripping Springs, TX, and need a wedding DJ for your wedding ceremony and reception (dance), you're in the right place! We are the top wedding DJs in the city of Austin and throughout central Texas (including the San Antonio, TX area and even the Houston, TX area).
#1 Wedding DJs in Dripping Springs & Austin, Texas
We know that most wedding couples will simply book their wedding venue and then look at the venue's preferred vendor list for their wedding DJ or event DJ suggestions. While this can certainly be helpful when hiring a musician, professional DJ and entertainment company, or even a photography company, it may not necessarily help you find the best vendor for your specific wedding or event needs.
We encourage you to do your research to find the best, experienced DJs who meet your specific needs. Perhaps you want a DJ who can provide a club atmosphere and keep the party going, or maybe you're more interested in specific genres or song options, their lighting, equipment, professionalism, or even their specific MC skills. No two weddings are the same, so we highly recommend looking at the reviews for the companies you're interested in booking.
We have been providing wedding DJ services since 2012. Here are just a few reasons:
All of our highly talented DJs have 10+ years of experience as a wedding disc jockey (most have > 20 years)
We work with you to find out your likes and dislikes in music and genre preferences
Our DJ team is familiar with all genres, including: Top 40, Country, Hip-Hop, Pop, Texas Country, Tejano, Cumbia, Norteño, Huapango, and more.
We specialize in multicultural weddings and events
Together, we'll customize & craft the perfect playlist to pack your dance floor and keep your guests dancing all night
We are the only DJ service company in Austin, TX that provides a happiness guarantee
We also have bilingual DJs and MCs
The company owners are certified in wedding & event planning and will help you plan your ceremony/reception
Book Your DJ Service, Photo Booths & Entertainment
In addition to our exceptional DJ services, we also provide many other options to make your party or celebration amazing, such as:
No matter how big or small your event is, you deserve the best DJs for your wedding or event. We have a passion for music and will strive to make your wedding fun and unforgettable! From parties to weddings, corporate events, or any occasion that needs a great DJ, we've got you covered!