Party & Event DJs & Photo Booths
Austin's Favorite Party & Event DJs
DJ Austin: Are you looking for great event DJs in Austin, or a photo booth rental company, who can help you and your guests have an amazing time at your next party, holiday party, or celebration? You've found us!
We provide professional Austin DJs, photo booth rentals, uplighting, games, and more. Every month, we provide our Austin DJ services for many businesses, as well as birthdays and any celebration that needs entertainment!
Trusted by Numerous Event & Party Planners
We have the privilege of working with some of the best wedding & event planners in the business. We'll work with your event planner to bring your party or event vision to life. We'll provide our event DJ and Master of Ceremonies (MC) services, to ensure you and your guests have a fun, memorable time!
If you need a DJ/MC who can keep your guests entertained and ensure that your event goes exactly as planned, look no further! You can trust our professional team of DJs & photo booth staff to do just that!
Event DJs, Holiday Party DJs & Photo Booths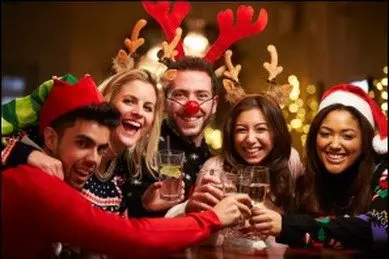 Let us help you have a great experience at your next holiday party, birthday, or any event where you need our services! Our DJs can play a variety of your favorite music to keep your guests entertained and dancing, all night!
Jason & Diana are also certified wedding/event planners, and they will be happy to provide their assistance and ensure your event is successful, memorable and fun! 
Ready to book the best DJs in Austin?
Are you planning a birthday party and need a great DJ to make it memorable and fun? Let us help! Each month, we provide our Austin DJ and photo booth rentals for birthday parties throughout central TX. Besides Quinceaneras, Sweet 15s & 16s, we also do many 13th, 18th 21st, 30th, 40th, 50th, 60th, 70th & even 80th birthday parties, too!
We've also done numerous birthday parties for kids 10 and under, too! Got a special anniversary coming up? No problem, we do numerous 25th and 50th anniversary parties, as well. If you have a reason to celebrate, we'll be there!
If you're looking for more info about other Austin DJ and event services, please visit these pages: