Question: can having a micro wedding help you to become a millionaire? Answer: yes, absolutely! 
Most people don't save enough for their retirement or worse, they don't have a retirement fund at all! Many people just go about their lives and don't really think about retirement. 
Somehow, retiring seems to far away. To retire a millionaire simply seems impossible for most people. Well, we're here to help you with this. 
I know what you're thinking. What does this have to do with micro weddings? Why is this person giving me financial advice? Let's discuss this more. 
Micro Wedding + Investing = Retire a Millionaire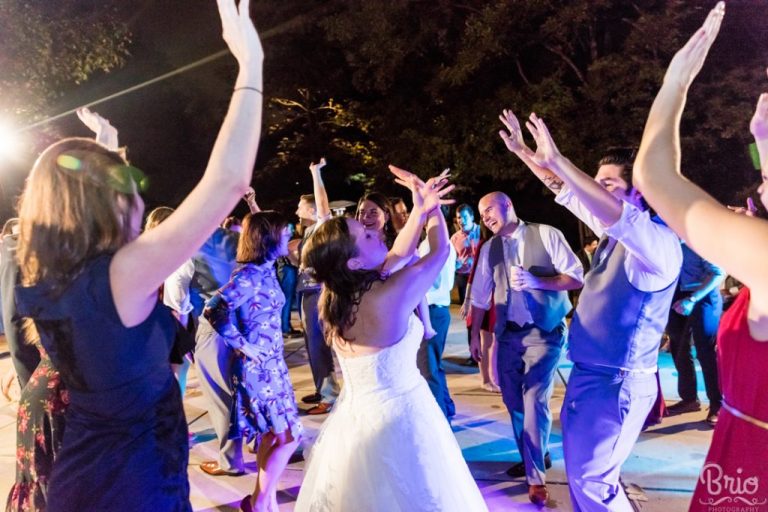 Well, we're actually more than just a wedding DJ/entertainment company. I (Jason ABDJs' co-owner/founder) have a Master's in Education and a Master's in Public Administration. I'm also a certified Master Teacher, who is certified to teach business and finance. 
So finance is something I'm clearly interested in and know about. I am not a financial advisor by any means. I do, however, love math, teach math, and I can help you do the math for retirement and show you exactly how to become a millionaire. Don't worry, you won't have to use PEMDAS, again. haha
Oh, and by NO MEANS am I anti-wedding. We're in the wedding business, and we love weddings! I seriously read or write about weddings, or explore wedding-related stuff, 365 days a year! 
We created the infographic to show the average wedding costs in the US. Today's average wedding cost is about $34,000. (By the way read our article with the infographic to learn more about the average wedding cost, and to see exactly how the expenses for a wedding are broken down).
Spending $34,000 – $46,000 is a good amount of money. This just isn't pocket change. You can use that to put a down payment on a home, buy property, etc. Think about what else you can do with that money! 
So let's make it really simple. I will even show you the photos of the exact math I use. I'll also share the website link, so you can do the math yourself, and change the numbers to fit your age or situation. 
So as we mentioned above, weddings aren't cheap. Some weddings that we've done cost over $100,000! Was it an amazing, fun, memorable time? Absolutely! 
We get it. Weddings are a once-in-a-lifetime moment and they deserve to be celebrated! The memories you'll make with all of your friends and family are truly priceless. However, can you still make amazing memories with a less expensive wedding? Yes!
Invest Your Wedding Budget in a Roth IRA
Let's look at what else can be done with your wedding budget. Let's take the higher end of the average wedding cost, which is $46,000. 
Let's presume that your significant other's parents are paying for the wedding, or most of it. (Traditionally, the bride's family pays, but not in all circumstances). 
Instead of spending $46,000 on a lavish wedding, how about having a more intimate micro wedding, that only costs $3,000? Let's be honest, a $3,000 party with your closest friends and family is surely possible! 
For tips on how to save on your wedding day, read our money-saving wedding planning tips article. 
The above photo is the exact photo of the math we used to do this. We used calculator.net's Roth IRA calculator to calculate the numbers. Take a look at the bold numbers. 
So here's the actual photo of the budget and numbers we used. Here's the info we used for this example:
Age: 27
Tax Filing Status: Married, filing jointly
Income: $50,000 per year
Initial contribution: $43,000  (what you would have spent on your wedding)
Annual contribution: $6,000 per year
Annual investment return: 7% (this is about average) 
Total IRA Balance by Age 67: $1.8 million!
That's it! With these numbers and doing NOTHING else, you can retire a millionaire, at age 67, with $1.8 million dollars! 
Yes, you had a small, intimate, micro wedding. That's a small sacrifice to retire as a millionaire! If you're significant other does something similar (perhaps with less of an initial contribution) you can both retire very comfortably!
Investing With a Smaller Wedding Budget
Okay, so we realize that not everyone is going to spend $46,000 on a wedding. So if we did the exact calculations, with just an initial balance of $5,000. 
Maybe your parents were only going to help you by paying up to $5,000 for your wedding. No worries, you can still invest that money and retire with over a million in the bank!
Here's the same data we used, except a smaller initial investment:
Age: 27
Tax Filing Status: Married, filing jointly
Income: $50,000 per year
Initial contribution: $5,000 
Annual contribution: $6,000 per year 

Annual investment return: 7% (this is average)

Total IRA Balance by Age 67: $1.2 million!
So, perhaps you can still have a great wedding, and still retire a millionaire! You can certainly do this by sacrificing a little now, (by having a micro wedding), to win big, later! Yessss… cue the "Win" song by Jay Rock! haha 
Micro Wedding DJ/Entertainment Services
We hope you learned something today. Having a micro/small wedding packages is much easier to do now, during the Covid 19 pandemic! 
Don't forget to contact us for your micro wedding DJ, photo booth, or event rental needs! We can create custom packages for your wedding, no matter how big or small it may be! 
– Austin's Best DJs & Photo Booths
Please show us some love and share this with your friends & family. It will truly help us out!