Texas Country Wedding Songs
As one of the leading DJ and photo booth companies in the Austin and central Texas area, we provide our services for weddings, quinceaneras, and parties, all year! We play a large variety of music, suitable for all ages.
We're in Texas, so it's no surprise that for most of our weddings and events, people want to hear Texas Country music, aka Red Dirt songs! So we decided to help our clients and anyone who is looking to make a playlist of the top Texas Country wedding songs for their wedding or event!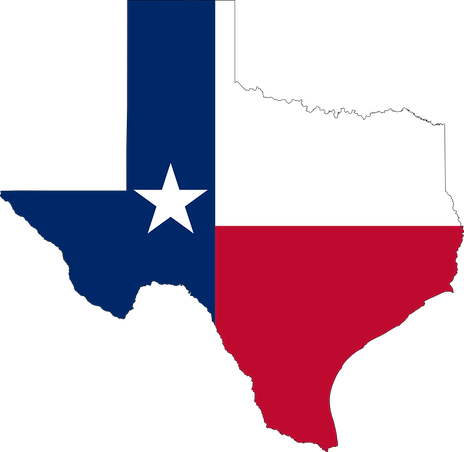 Top 25 TX Country Wedding Songs
What is Texas Country?
If you don't know what Texas Country is, it's basically a sub-genre of Country music, with artists mainly from the Texas area. Texas Country has plenty of great songs that are perfect for your first dance, or even to be played as a non-traditional wedding song (processional or recessional song).
It was tough to make this list since there are lots of awesome Texas Country wedding songs that we play. We made a list of the Top 25 most-played Texas Country songs that we play at a wedding. We've also included YouTube links, so you can listen to them. We know there are many more great songs, but here's what our wedding clients have often requested. 🙂
Below, is the list of the most popular Texas Country songs for weddings that we play at weddings and events, every weekend, all year long! These songs are perfect for the reception, or some you can even choose to walk down the aisle to.
By the way, you don't have to have a Rustic or country wedding theme, to play these songs. If you are not familiar with the country song, feel free to simply click the link, to hear the song and watch the video. 
Top 25 Texas Country Wedding Song Playlist
Oh, Tonight – Josh Abbott Band 
With You I Am – Cody Johnson (first dance favorite)
Who I Am – Wade Bowen 
Loud and Heavy – Cody Jinks 
The Road Goes on Forever 

– Robert Earl Keen (perfect for first dance, reception or couples send off)

Take Me Out to a Dancehall – Pat Green (fun reception song)
Kiss Me in the Dark – Randy Rogers Band (couples love this one)
Feet Don't Touch the Ground – Stoney LaRue
She Likes the Beatles – William Clark Green 
Somewhere Down in Texas – Jason Boland & The Stragglers
Next to Heaven – Aaron Watson
Hard Man to Love – Kevin Fowler
On My Way to You – Cody Johnson (Cody is one of our favorite artists)
Texas Angel – Honeybrowne (bride, couple & first dance favorite)
She's Like Texas – Josh Abbott Band (bride and couple first dance favorite)
"Copperhead Road" – Steve Earl 
"Amarillo by Morning" – George Strait (You have to have the King of Country on this list!)
"The Everclear Song" – Roger Creager
"Wear My Ring"

– Bart Crow Band (bride and couple favorite)

"Tonight's Not the Night" – Randy Rogers Band
"Boys From Oklahoma" – Cross Canadian Ragweed
"Oklahoma Breakdown" – Stoney LaRue 
"Feelin' Good Again" – Robert Earl Keen
"17"- Cross Canadian Ragweed
"Texas on My Mind" – Pat Green & Cory Morrow
Other Great TX Country Hits For Your Wedding
You know we're over-achievers, so we could not just keep the list at 25. 🙂 Here are some bonus songs that are perfect TX Country wedding songs! 
Nothing on You – Cody Johnson

Sent Me You – Josh Ward

Best for Last – Aaron Watson

The Road Goes on Forever – Robert Earl Keen

July in Cheyenne – Aaron Watson

Luckenbach Texas – Waylon Jennings – your older guests and couples will love this one!

Diamond in My Pocket – Cody Johnson

Dance Her Home – Cody Johnson – this song is perfect to start your reception!

Wave on Wave – Pat Green 

Love You Like That – Parker McCollum
Best Country Wedding Songs & Artists (From Texas & Beyond)
The above songs are the top TX Country wedding songs. However, there are many other great country wedding songs and artists that you can add to your wedding playlist. We get tons of requests for a variety of music, but for Country (not just Texas Country), the best country weddings songs (or at least the most requested) are songs from:
Rascall Flats

Randy Travis

Carrie Underwood

George Strait (from TX and definitely one of the best)

Kacey Musgraves

Shania Twain

Garth Brooks

Keith Urban

Blake Shelton

Kenny Chesney

Faith Hill

and even Taylor Swift! 🙂
So if you add some of the songs from these artists, you'll likely get your guests dancing! We're not saying that the best country wedding songs come from the above artists, only, but they are certainly the most requested artists!
Picking Just One Artist or One Song
If we had to pick just one artist, for some strange reason, we'd pick the one and only George Strait! Remember, if you're struggling to choose one song for your first dance, you don't have to choose just one! Talk to your DJ about creating a mix of your favorite songs (usually 2-3).
Your DJ can make your wedding first dance mix about as long as one song would be (around 3 minutes). So there is no need to have to just pick one song, anymore! Wedding couples love this idea! 
Other Country & Love Song Ideas
If you want more song ideas (besides TX Country wedding songs), check out our 20 Great Non-Traditional Wedding Processional/Recessional Songs article. If you're looking for father-daughter songs, read our Country Father-Daughter Dance Songs article. 
If you want to add more fun, upbeat songs for your wedding reception, check out our Top 200 Must-Play 2022 Wedding, Party & Event Songs article. All of these lists have been created by our wedding DJs. We are proud to be Austin's number one wedding and event DJs! If you still need a DJ, contact us. We'd love to be a part of your celebration!
If you know someone who loves TX Country or is planning their wedding, please share this article with them!
– Austin's Best DJs & Photo Booths 
Editor's Note: This blog was originally written in 2016, but has been updated to reflect the most requested TX Country wedding songs, and the best country wedding songs and artists, quarterly. Last updated in February 2022.