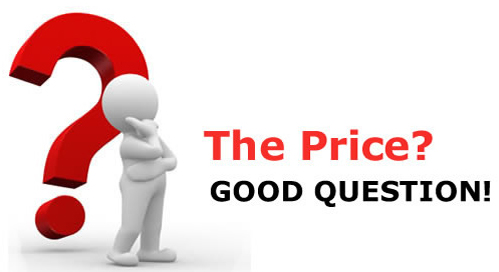 How Much Wedding DJs Cost for 2021
How much do wedding DJs cost," and "how much does the average wedding DJ cost?" These are two of the top Google searches done, every month, all year long, by thousands of brides and grooms looking to hire a wedding DJ, or DJ company, to pack their dance floor! We certainly understand why. Imagine going to the grocery store and NONE of the prices were listed, anywhere. Would you still shop there?
What if that store manager said: "let's sit down and discuss our products before we give you any pricing information." You'd likely never shop there again. Ironically, that's EXACTLY what most wedding & event vendors do. 
We get it, service businesses are different, but it sure would be helpful to at least have a range, of DJ prices, when you're looking to hire a wedding DJ, in our opinion. 
Price Depends on Your Location
If you're looking to hire a wedding DJ, in Austin, San Antonio, Central Texas, or anywhere, you definitely want to know the average cost for a DJ for your wedding, quinceanera, party, or event. We will note that the average cost for wedding DJs in Los Angeles, or San Francisco, will be very different from the average wedding DJs cost in New York (Manhattan), or even wedding DJs in Chicago, or New Jersey.
Wherever you are, let's be honest, price does matter! The surprising thing is, hardly any DJ and photo booth companies are still not upfront about their prices. 
Do Your Own Research
For whatever reason, many companies would rather not tell you how much their wedding DJs cost, or even list a price range. Don't believe me? Stop reading, here, and do a quick search. 
Search in Google, Bing, or whichever search engine you prefer, and search "Wedding DJs Austin, DJ for weddings, photo booth, or 'photography' booth, wedding DJ near me," or whatever search terms you prefer, and look for pricing information. You will be looking for a while, so come back when you're ready, we'll be here. 🙂 
Wedding DJ Prices Are Hard to Find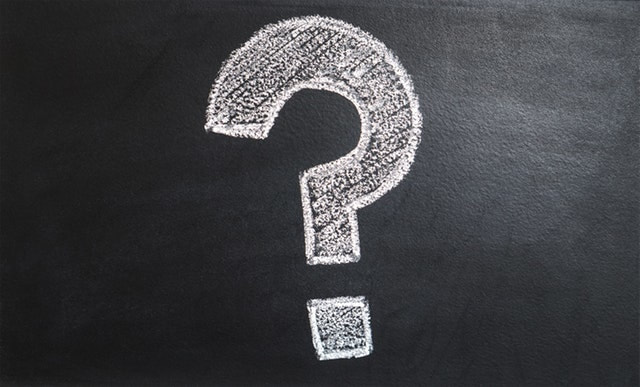 So let's discuss the wedding DJ cost/prices a little further. To be honest, there are a lot of publications, websites,  and "industry experts" out there who tell DJ companies to NEVER list how much their wedding disc jockeys (DJs) cost on their website! They state that the DJ company must "meet with those customers, in person, or over the phone, and sell their customers on their value, first, so that the price doesn't scare them away."
Here's a shocker: Price may scare customers away, anyway, even after hearing the long sales pitch. We don't believe in forcing a meeting. We didn't want to be forced to have a meeting when we were looking for wedding vendors, so we don't make you do that with us! 
Price Does Matter
Clearly, wedding DJ prices do matter. So let's answer this how much do wedding DJs cost question. For us, we at least list our price range and cannot list prices for everything, since it really varies. 
Our wedding DJ prices depend on the customer's needs, location of the event, size of the venue, number of people attending, how many sound systems we need to bring, lighting needs, etc. (Overall, our wedding DJ prices range from $795 – $3995, depending on your needs and additional options that you book).
We cannot speak for all companies, but we can certainly give you a range of pricing, based on our most current research. 
Average Wedding DJ Cost/Prices (in Austin, TX)
Average wedding DJ cost – Austin's Best DJs
First, you can start at the lower end, which starts at about $200. You can go on Craigslist or Thumbtack, and find hundreds (literally) of wedding DJs advertising their services on there. You'll find a lot of brand new DJs, offering low prices, simply because they want to gain experience.
Well, I don't know about you, but I did not want a new DJ to learn on the job, at my wedding and I'm sure you don't want the same, at your wedding! Learning means, possibly making mistakes, so no thanks.
Should You Hire a Cheap DJ?
There are numerous wedding DJs on Craigslist, Thumbtack, and even on Google Ads, using various marketing techniques, such as "Voted #1 in Austin, or Texas," or "super cheap DJ services" but you have to ask, based on which poll were they voted #1?
"Super cheap" ummm… I don't know about you, but I always question the value of anything cheap. Sure, saving money is great, but if something is really cheap, you have to wonder why. We have never heard anyone say, "we're so happy we found the cheapest, least experienced DJ!"
The truth is, you have to do your own research on the companies or individuals you want to hire. The old saying "you get what you pay for, is often the case, too. Want an empty dance floor and a DJ (or DJ company) who doesn't care about fulfilling your wedding day vision? Hire these cheap DJs. 
If you want to save on your wedding/event DJ cost, check out our affordable wedding DJs article for more info.
Experience Matters (a lot)
As a DJ company, we know we only get one shot to make your day perfect, and therefore, we do NOT hire new DJs or inexperienced DJs. It's not worth it. Many companies do, simply to pay their DJs less, and make more of a profit. We care more about our client's experiences, far more than the profit we make.
We know that doing an exceptional job and having your dance floor packed and ensuring you have a good time is a must. As long as we continue to do just that, the profits will come. Sorry for the digression, but I can't emphasize the importance of professional, experienced DJs, enough! Back to the wedding disc jockey cost topic! 🙂
Wedding Vendor Websites to Hire a Wedding DJ or Photo Booth
Lastly, you can also go on wedding professionals sites, such as The Knot, Wedding Wire, or other wedding sites, and you'll be able to email several DJ companies at once. This also gives you a chance to see the average wedding DJ prices, or at least a price range. Although many companies refuse to list how much their wedding DJs cost on these sites, too, surprisingly. 
The good thing about these sites is that they allow customers to leave reviews, so this will help you learn more about the DJ or photo booth company you're researching. Companies that advertise on these sites are companies that are the busiest, which means they usually have lots of experience.
These sites are not cheap to advertise on (yes, we advertise on them, so we know how much it costs), so chances are, these companies will do their best to do a great job, since their reputation matters. It's a very competitive business, everywhere! There are hundreds, if not thousands of DJs in the Austin area, and more throughout the central Texas area. 
The Bottom Line on DJ Cost
So here's the bottom line: The wedding DJ costs can really vary. They can be as cheap as $200 for your entire wedding, quinceanera, or event, and higher, up to $5000 or more, for your event! The key is to find out what's included with your service. 
The picture, above, is from the most recent research for how much wedding DJs costs in downtown Austin, Texas. It lists the average price that most couples pay as between $568 – $946. It also lists the price you'll pay for well-experienced professionals, at $1514 or more. 
Exclusions & Exceptions
The average price does not give details about how many hours, or what's included with the service. If you are not having a wedding in the Austin area, you can easily find out how much the average cost is in your area, by simply visiting the cost of wedding website. Just put in your zip code and you'll see all the information for your area! 
Average Wedding DJ Cost – Based on Number of Guests
Wedding DJs Cost Based on Guest Count
This picture, is a little more accurate, as it takes into account the number of guests at your wedding; however, again, it does not state the number of hours or what is included for this price. Just listing several wedding DJs cost can be misleading, so be careful. Some companies may lure you with a low price but include next to nothing for that price. 
Not all DJ companies will charge based on the number of guests you have, but it does make a difference. DJ companies need to know the number of people and the size of the venue, in order to know what equipment is right for the best sound at your venue.
There's a big difference between a wedding for 50 people, versus 300 people, in terms of what DJs will need to bring. Again, keep in mind, the above numbers are the "average" and you'll find some wedding disc jockey prices that are much more, and others that charge much less.
Contact Your Favorite Wedding DJs
Once you've finally narrowed down your top DJ, it's time to contact them to find out exactly how much these wedding DJs cost. Beware, you'll be bombarded with emails, calls, and text messages, all wanting your business. So be prepared for that. We've gotten feedback from many of our clients about this.
Our suggestion is to create a brand new email for your wedding, such as "[email protected]" this way all those emails will go directly to that email, and not to your usual one. Just be sure to check it, often. 
The questions, below, will help you get a better idea of just how much wedding DJs cost versus the actual value, in your area. These are perfect questions to ask your top DJ (and photo booth) companies.
Questions to Ask Your DJ Company
What is included in your wedding DJ price?

Are their wedding DJ prices flexible? (it never hurts to ask) 🙂

How much experience do your DJs have?

Who will be the DJ at your event? Can you contact him/her directly?

How long has the company been in business?

What is the deposit to book a DJ?

When is the total balance due?

What is your cancellation policy?

How much experience does the DJ who will be at your wedding or event have?

What type of equipment do they use?

Do they have contracts to guarantee they'll be there? (If not, run!)

Will they (the DJ company or DJ) help you with planning the ceremony or reception?

Do they offer day-of coordination assistance, if you don't have a day-of-coordinator? If so, how much is it?

What is their backup plan if the original DJ cannot make it?
Frequently Asked Wedding DJ Questions
We took the time to create our frequently asked questions section, on our website. These are the most frequently asked questions and our answers. Feel free to use these questions to ask any DJ you may consider hiring. These questions and answers will help you get a sense of the DJ's professionalism and policies. You can even start with your first question as: "how much do your wedding DJs cost?"
Just copy and paste the questions (and erase our answers, of course) or print them out and take them to your meeting. Here is the link:
What Makes Your Wedding DJ Company Unique?
Lastly, remember, you're interviewing them, so feel free to ask "Why should we hire a wedding DJ from your DJ company, versus the others?"
You can also ask, why do their wedding DJs cost the rate that they do? Hint: Their answer should not be based on all their great equipment. Most people don't know the difference between DJ equipment brands, so this is irrelevant.
The other common answer is that the DJ will bring up his/her music library. Yes, this matters, but more isn't necessarily better. Having 500,000 songs is good, but your DJ will actually only play about 20 songs per hour, and those songs need to be your favorite songs, not the DJs' favorites! Remember the goal is for you and your guests to have a good time. 
You Control of How Much Your Wedding DJs Cost 
How much wedding DJs cost
Overall, remember, you are in control of how much wedding DJs costs for your wedding, and how much you spend to hire a wedding DJ for your wedding or event, not the DJ or photo booth company. Find out what the value is, for your money.
What does the $5000 company do differently, then the $200 company, or the $1200 company? Do your research and pick the company that best suits your needs! Your wedding DJ cost or wedding DJ price will be however much you decide to pay!
We hoped we answered the popular questions, "how much do wedding DJs cost" and "what is the average price for wedding DJs" thoroughly enough to help you make a great decision! Don't make a decision simply based on wedding DJ prices, alone. This is one of the most important days of your life, so hire the best wedding DJ for your big day, you deserve it
More Info
Good luck, and as always, email us for questions. We've even had people email us about how much wedding DJs cost in a different state, just to find out if the price is fair. haha We're always happy to help everyone, whether they're our customer or not! 
Also, if you're looking to hire an Austin wedding DJ, we know several great DJs! If you need an Austin/central Texas photo booth rental, we've got you covered, too! 
-Austin's Best DJs & Photo Booths
Please help us by sharing this article!