How Much Does a Wedding DJ Cost in 2023?
How much does a wedding DJ cost, and how much does the average wedding DJ cost? These are two of the top Google searches done by thousands of couples who are looking to hire a professional DJ company for their wedding.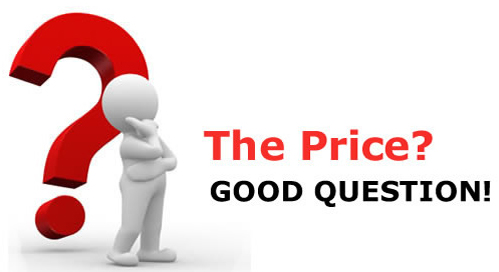 The cost of a wedding in 2023 is expensive. Pricing for every vendor is important, yet surprisingly, very few wedding vendors list their prices on their sites. We get it, service businesses are different, but it sure would be helpful to at least have a price range, or the average cost, when you're planning a wedding, in our opinion.
What is a Good Budget for a Wedding DJ?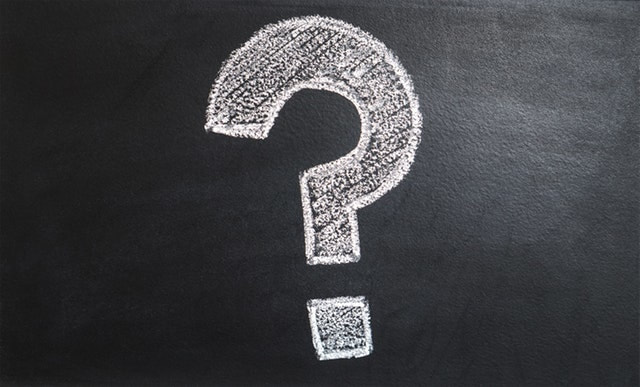 When it comes to a creating a budget for your wedding DJ, it's not easy since prices really do vary. They can be as cheap as $200 for your entire wedding, quinceañera, or event, and higher, up to $3500 or more, for your event! Let's break down the different price levels to understand what you'll get for your budget.
Cheap/Budget D.J.
Cheap DJs $200 – $350 for 4-hour weddings. Yes, you can save money, but the main issue is that they are usually inexperienced and bring cheap sound and lighting equipment, too. We have never heard anyone say, "we're so happy we found the cheapest, least experienced DJ!"
Want an empty dance floor, poor sound & lighting, and a DJ who doesn't care about fulfilling your wedding day vision? Hire these cheap DJs with no experience for your big day! The old saying "you get what you pay for, is often the case with DJs, too. If you want to have a great, memorable time, skip the cheap DJs.
Part-Time/Hobbyists
Part-time wedding DJs can be a great choice if you're on a budget and want to save money. Their rates are usually around $400 – $750 for a 4 hour wedding. These DJs usually have more experience and offer more options than the cheap guys!
Full-Time Professional DJs
In general, the national average cost is around $1500 – $2900+ for a true, professional wedding DJ. Full time DJs are truly masters of their craft. You should be able to hire these DJs and they'll know exactly what to do to make sure you have an amazing time at your wedding! They'll work seamlessly with all of your wedding vendors to make sure everything from the first dance to the last song of the night goes exactly the way you want it to!
As a full-time DJ company, we know we only get one shot to make your day perfect, and therefore, we do NOT hire new DJs with zero experience. Many "professional" companies do, though. They'll simply pay their DJs less, provide terrible sound & lighting, and make more of a profit.
We care more about our clients having a great wedding day (and having a fun memorable experience), far more than the profit we make. We know that doing an exceptional job and having your dance floor packed and ensuring you have a good time is a must. As long as we continue to do just that, the profits will come. Again, I can't emphasize the importance of professional, experienced wedding DJs, enough!
How Much Should You Expect to Pay for a Wedding DJ?
What you will pay for a wedding DJ will be up to you and what your needs are. Hiring a DJ for just the ceremony is going to be less than hiring a DJ for the ceremony and reception, since you'll likely need 2 sound systems. If you also want additional options, like lighting/uplighting for the venue, monogram lighting, lawn games, lighted marquee letters, custom first dance mix, cocktail hour music, or whatever else you may need. Remember, you will decide how much to pay!all of these items will increase the cost for your wedding entertainment.
You should expect to pay an average of about $2000 – $2500 for a reputable, professional DJ for your wedding. This is the typical DJ fee. DJ fees can vary depending on your area, too. For us, we at least list our price range and cannot list prices for everything, since it really varies. Our price depends on the customer's needs, location, date, venue size, number of guests, type of sound system we need to bring (for the ceremony, cocktail hour, and reception), wedding reception lighting needs, etc. (Overall, our DJ price ranges from $695 – $3995, depending on your needs, and additional services like lighting, a photo booth, etc.).
We cannot speak for all DJ companies, but we can certainly give you a range of pricing, based on our most current wedding reception research.
Can You Haggle With a Wedding DJ?
With the costs being expensive for weddings and events, you may wonder if you can haggle with your wedding DJ, or any vendor for that matter. The answer is yes, you can certainly ask. It doesn't hurt to try! You never know, you just may get a better deal. Depending on your event details, your vendors may be flexible with pricing, so yes, you can certainly try! 
Is it Worth Having a DJ at a Wedding?
Many couples who begin planning their wedding get overwhelmed with the planning process and are often surprised at the costs. Many people will consider cutting unnecessary expenses, and for many, they will wonder if it is worth having a DJ at their wedding. Our unbiased answer is, it depends. Let's discuss this further.
Is it Okay to Not Have a DJ at a Wedding?
Is it okay to not have a DJ at a wedding? As we mentioned above, it depends. 
If you want to take on the task of making sure things go according to plan (if you don't have a planner or coordinator), making announcements for guests to keep them informed about things, and just having background music, then sure, it is completely okay. If dancing isn't your focus, and you just want a backyard BBQ vibe, you really don't need a DJ. 
If you want a fun dance party, a DJ/MC who will make announcements about what's happening throughout the night, a variety of music that all of your friends and family will love and enjoy, sound for your ceremony and reception, lighting, etc., then it's hard to have this without having a DJ.
What are the Disadvantages of a DJ?
When couples consider cutting costs, they may look for disadvantages of hiring a wedding DJ. Some disadvantages could be that the cost is expensive, the DJ may not be the right fit for your musical taste, the DJ may not have experience with weddings, or that he/she/they may be new and may not be able to handle the pressure of making sure everything goes exactly as you want it to. 
Weddings are a lot of work, so you definitely want a DJ who is very experienced to ensure everything goes just the way you want it to! 
Is it Cheaper to Have a Band or a DJ?
Lastly, you may be wondering if it is cheaper to have a band or a DJ. The simple answer is usually, it's cheaper to hire a DJ. Bands are often more expensive because there are multiple members involved that will be getting paid, which increases the price. 
There are some DJs who charge just as much as bands, but they usually include a lot more upgrades, such as photo booth rentals, lighting, etc., which means you'll get more for your money versus a band. Read our article on a Band vs DJ for more info! 
Cost of a Wedding DJ (in Austin, TX & Beyond)
Above is a photo of typical wedding DJ prices, nationally. For Austin, the prices are a bit higher, as we mentioned above.
Exclusions & Exceptions
The national average price does not give details about how many hours, or what's included with the service. Not all D.J. companies will charge based on the number of guests you have, but it does make a difference. Things that may affect the average cost to hire a DJ are:
The number of guests you're expecting
The size of the venue
Reception sound system equipment and lighting equipment needs
There's a big difference between a wedding for 50 people, versus 300 people, in terms of what DJs will need to bring. Again, keep in mind, the above numbers are the "average" and you'll find some prices that are much more, and others that charge much less.
Contact Your Favorite Disc Jockeys/Entertainment Company
Once you've finally narrowed down your top wedding D.J. choices, it's time to contact them to find out exactly how much they will charge. Beware, you'll be bombarded with emails, calls, and text messages, all wanting your business. So be prepared for that. We've gotten feedback from many of our clients about this.
Our suggestion is to create a brand new email for your wedding, such as "[email protected]" this way all those emails will go directly to that email, and not to your usual one. Just be sure to check it, often.
The questions, below, will help you get a better idea of just how much wedding DJs cost versus the actual value, in your area. These are perfect questions to ask your top DJ (and photo booth) companies.
Frequently Asked Wedding DJ Questions
Remember, you're interviewing them, too, so feel free to ask:
"Why should we hire your DJ company, versus the others?"

You can also ask, why do their professional wedding DJs cost the rate that they do? Hint: Their answer should not be based on all their great equipment, lighting, etc. Most people don't know the difference between D.J. equipment or lighting brands, so this is irrelevant.

The other common answer is their music library. Having a 500,000 song library to play music from is good, but your DJ will actually only play about 20 songs per hour, and those songs need to be your

favorite songs, not the DJs' favorites! Remember the goal is for you and your guests to have a good time.
We also created a frequently asked wedding DJ questions page on our website. These are the most frequently asked questions by couples who are getting married, and our answers. Feel free to use these questions to ask any DJ you may consider hiring for your wedding reception.
These questions and answers will help you get a sense of the DJ's professionalism and policies. You can even start with your first question as: "how much do wedding DJs cost from your company?"
Just copy and paste the questions (and erase our answers, of course) or print them out and take them to your meeting. Here is the link: Frequently Asked Questions
Overall, remember, you are in control of how much you spend to hire a great wedding DJ for your wedding, not the DJ/photo booth company. Don't make a decision simply based on wedding DJ prices, alone. This is one of the most important days of your life, so hire the best wedding DJ services for your big day, you deserve it!
Good luck, and as always, email us for questions. 
Also, if you're looking to hire a wedding DJ, or photo booth rental, we've got you covered, too! We serve the following locations, and area adding more, every month! 
Texas: 
Austin metro area (Pflugerville, Round Rock, Georgetown, etc)
Please help us by sharing this article! 
– Jason Alexander Rubio