Wedding & Event Trends – If you're planning a 2022 wedding, quinceanera, sweet 16, holiday party, or any event, in the Austin/Central Texas area, actually anywhere in the world, then you are definitely interested in the latest wedding & event trends! We know this because you would not be reading this right now if you weren't! 🙂
Booking great entertainment should definitely always be a priority! Booking a great band, DJ, or live entertainment is always a must. However, it's always a great idea to consider booking other entertainment options, too. Not everyone dances, or is able to dance, so it's a good idea to consider other options. Here are a few entertainment options you can consider.
Top 8 Wedding & Event Trends
1. Cold Spark Machine Rentals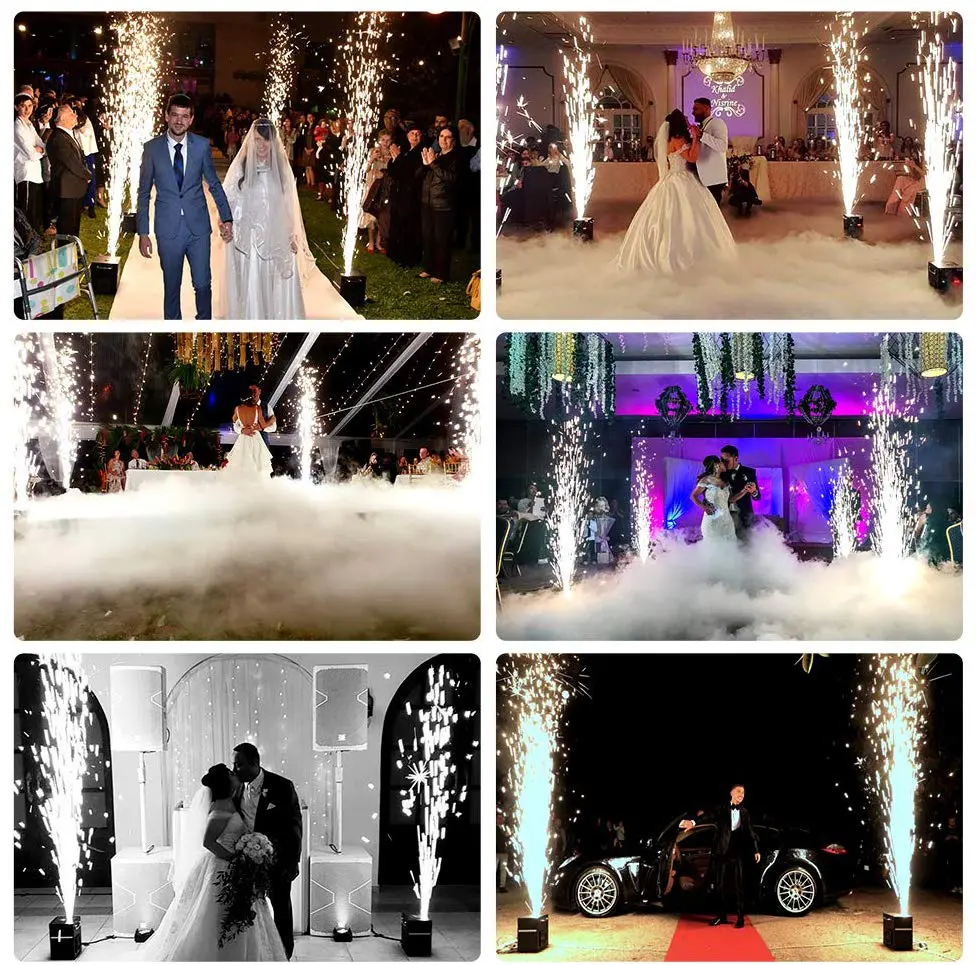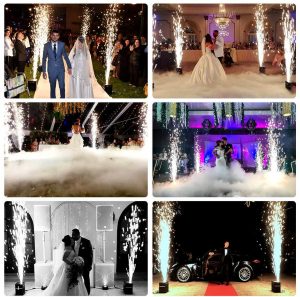 Hands down, the hottest trend for 2021 & 2022 weddings are cold spark machines! Everyone loves these and wants these at their wedding! You are the rockstar at your wedding or event, and these definitely make you feel like it, too. 
You can truly wow your guests with these. They're perfect for the grand entrance, first dance, grand exit, and really, any time of the night. Bonus: they're 100% safe for indoor use because they're not actually fireworks! Learn more about these by visiting our cold spark machine rentals page. If you think you may want these, contact your vendors ASAP. These book out very quickly. 
2. Large Marquee Letter Rentals
Another hot wedding & event trend is lighted marquee letters for weddings & events! What are these? Well, the picture above explains it all. These letters are a HUGE hit! Everyone wants their event to be unique and personal. This is one way to do it.
You can add your name(s), initials, even numbers for birthdays or quinceaneras, sweet 15/16s, etc. You can also change the light bulb colors, as well. These giant marquee letters are a great way to add a personal, finishing touch for your event!
Though these letters may be trendy, they also offer a classic, timeless look and feel. They look great in the background of pictures and your guests will love them, too! Everyone will be taking selfies with these letters, all night at the wedding
Renting a photo booth for your wedding or event is a great way to add more entertainment! Additionally, your guests get a picture to take home with them, which can also serve as your favor! 
Our photo booth package comes with unlimited photo sessions, so your guests can take all the pictures they want and take home several pictures to remember your fun celebration! We can also add your logo or text, such as "John & Jane's Wedding 5/1/2022." 
4. Lawn & Giant Game Rentals
Another great option to consider is lawn and giant game rentals. You can rent cornhole, washers, horseshoes, ladder golf, giant Jenga, giant Connect 4, giant checkers, etc. 
We can set these up inside or outside, and your guests will have a blast playing their favorite games while enjoying a beer or refreshing cocktail!
This is a newer form of entertainment that we're starting to see more and more, at weddings and events. Who doesn't love caricatures? They're a fun keepsake for your guests and of course, you can get one of you and your new husband/wife or the guest of honor!
Face painters are no longer just for kids' parties anymore! Some of your guests, especially the younger ones, will love this!
7. Hashtag Projection Walls
This is a very new trend. You can take a picture and write your hashtag below it, which will be projected onto a wall. You can even log in to one of your social media accounts and ask your guests to tag you or your event, and it will show up in real-time, onto the wall. 
8. Mariachis, Live Bands & Other Live Entertainment
Though Mariachis may be associated with Latin culture, we've seen them at non-Latin weddings and events! A great Mariachi band is always an awesome entertainment option. They can perform traditional Mariachi songs, but can also perform many of your favorite current or Pop hits, in English, too! 
You can also hire a band to play during cocktail hour, dinner, or even during some of the dance portion of the night! You'll have the best of both worlds with a DJ and band.
In addition to all of the above, today's couples are also opting for other live entertainment options. We've seen magicians, live painters, singing quartets, and even animals such as "beer burros." 
Be sure to read our article about hiring a band or DJ for your wedding, to learn more about the pros & cons of both. 
Contact Austin's Best DJs
These are just a few great wedding & event trends that we've seen. We'll certainly write more as we see the trends. Best of luck with your wedding or event planning! As always, we're happy to help with any questions you may have!
– Austin's Best DJs & Photo Booths
Sharing is caring! Please share this article!