Part of having a wedding is knowing what to expect on one of the most memorable nights of your life. From the moment the bride and groom exchange vows down to the wedding reception where traditional dances, cake cutting, and speeches are all held. To make sure you know what to expect at traditional or modern wedding receptions, read on further below.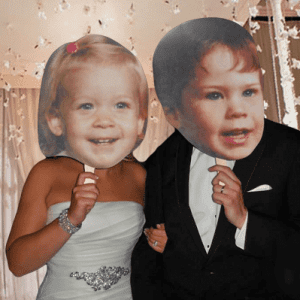 Traditional Wedding Receptions 
Cocktail Hour – After the ceremony ends, the cocktail hour usually kicks off most wedding receptions. This is a time for guests to mingle and for the wedding party to take photos. The immediate family is also usually taking photos as well. 
Grand Entrance – As the reception begins and the couple will often have a grand entrance. The DJ or MC will often announce the couple and bring them in however they wish to be introduced. Some couples will be introduced simply as "the newlyweds," while others may be more traditional or formal. Some couples choose not to do a grand entrance at all. 
The First Dance – Some couples choose to have their first dance as soon after they are introduced. Others will simply sit down for dinner. The choice is completely up to the couple. The first dance is very important and often a moment that they've worked hard for and rehearsed several times. 
Parent Dances – Normally, after the first dance, the parent dances will follow. This can be a father-daughter or mother-daughter dance. After this, the other partner (groom or bride) will dance with their parent.
This is traditionally how the parent dances happen at most wedding receptions. The newlyweds can certainly do a combined parent dance, or dance with friends, other relatives, etc. We always encourage couples to make their wedding their own.
It's still ultimately up to the bride and groom on how they want the program to happen, but this is just how traditional weddings usually go. There is no need to stick with traditions, as this is your special day and we want to fulfill your vision of your perfect wedding day!
After these special dances, dinner will happen, or the dance floor will be open, depending on the couple's timeline. If the dance floor is open, the DJ/MC will invite all of the wedding guests on the dance floor to start the wedding reception celebration! 
Modern Wedding Receptions – Trends
If you look at wedding videos online you will see a wide array of dance trends that people have come up with to make their special night unforgettable, not just for them but for their guests as well. From flash mob performances to unique dance numbers, the possibilities these couples have come up with are endless.
You could get inspiration from weddings who showcase a well-choreographed bride and groom ballroom dance, a "surprise" bride and groom dance that's rehearsed, as it starts from a slow song and ends with a fun and quirky party song.
Be sure to talk with your wedding DJ or band, to discuss creating a custom first dance or special dance mix. We've done this for numerous wedding receptions and the guests always love it! 
Non-Traditional Wedding Dance Songs
After the couple's dance is over, along with the other dances included in the program, then comes the best part of the night. The official reception begins, where free-flowing drinks and endless dancing commences and the guests can finally let loose.
To have a successful wedding dance party, the newlyweds must first decide on the music that will set the mood of the party. When coming up with the perfect playlist, you should also consider your guests and their music preferences.
Think of your older relatives who will be attending and imagine the kind of music that they'll be familiar with. Instead of playing purely hip-hop music that you know your friends would love to dance to, consider the songs from their generation as well. If you're not sure, talk with your DJ or band, and they should be able to help. 
Include songs of different genres—R&B, Country, Electronic, Pop, Disco, '80s, '90s, 2000s, and more. Most of the time, people who don't know the song that's playing will groove to it as long as it's upbeat and will bring out the fun in them.
Non-Traditional Wedding Reception Ideas
Besides music and dances, there are many more ideas that you can consider if you're looking to go the non-traditional route. You consider adding other entertainment options, like a photo booth rental, fun props (like the big head cutouts in the above photos), lighting to match the decor, giant marquee letters, or even Karaoke or other options! Check out our wedding reception ideas article for more great ideas!
Conclusion
When it comes to perfect wedding receptions, what matters is that everyone has a great time. So not only can the couple look back on the best day of their lives with smiles on their faces, but one where the guests will still be talking about even years later.
If you're looking to hire the best wedding DJs in Austin, Austin Best DJs can provide you with DJ services, photo booth rentals, and much more. Get in touch with us now! We always do our best to make sure that all of our wedding receptions are memorable and fun!