Wedding DJ Austin: Hire the Best DJs in TX
We Create Fun, Memorable Experiences
Austin's Best Wedding DJs
Our Austin wedding DJs will help you have an awesome time, with all of your friends & family, on one of the best days of your life!
In a recent brides.com survey of newly-married couples, the DJ made the "top 5 list of things couples wished they'd spent more on" (the DJ was #5).
The DJ also made the list of "10 elements that couples said actually made their wedding truly unforgettable" (the DJ was #3).
Your wedding DJ really matters!
You're searching for the best wedding DJ in Austin, or central Texas, but you're worried about:
Is the DJ going to show up?
Will the DJ actually play the songs my guests and I want, and not just what the DJ wants?
Are my guests going to be bored, not dance, and not have fun?
Which means all of my guests may leave early and my wedding will be ruined!
There's no need to be stressed out & worried on your wedding day! Leave the stress & worry to us! Here's how we'll help.
You'll save countless hours trying to figure out all of the details, because our system makes it easy!
No need to figure this all out, alone. We offer unlimited calls, texts, emails & meetings.
Contracts, for your peace of mind. We've never no-showed & plan to keep it that way.
You get the time and attention you deserve, since we book a very limited number of weddings.
Our team of certified event planners will go over every detail with you, weeks before your wedding.
Happiness Guarantee – we're the only disc jockey company in Austin with a guarantee policy!
Together, we'll create the perfect playlist to keep your dance floor packed and help you & your guests have an amazing time at your wedding!
What Couples Say About Our Austin, TX DJ Services
Instead of us telling you why we're the best Austin wedding DJs, we'd rather let our clients tell you about their great experiences with us.
Juanita Loya – 2/21/2020
Awesome DJ/Photo Booth!!!!!!!
"Thank you Jason and Diana with Austin best DJ's. Alyssa's Quinceanera party was a huge success. We all had an extremely awesome time. Music, photo booth, etc. was awesome! Your professional services and support was very much appreciated!! Thank you!!!!!"
Logan Stansell – 1/05/2020
One of the best in Austin!
"Jason and Diana are awesome! I've used them countless times, and most importantly for my wedding. From ceremony to reception, they were on point. Love these guys and would highly recommend!"
Award-Winning Professional Disc Jockeys
Austin's Best DJs is a BIPOC-owned, LGBTQ+ friendly collective of the best professional disc jockeys in the Austin & central Texas area.
Our professional disc jockeys have the experience, professionalism, skills, and personality that is unmatched in our industry!
Voted Best Wedding DJs in TX, every year, since we became eligible!
2016-2020 Winners of Wedding Wire's "Couples' Choice Awards" and The Knot's "Best of Weddings" Awards
Nearly 

400, 5-star reviews

 on various websites
We have a passion for music and a reputation for creating fun, truly unforgettable experiences!
Book the Best Austin Wedding DJs, in 3 Easy Steps
Contact us, and we'll reply to discuss your needs & wedding day vision.
We'll create a custom wedding DJ package & quote to fit your needs.
You pay a small deposit & you're done! We'll work, together, to bring your vision to life!
Ready to dance until your feet can't take it anymore? 🙂
Our number one priority is your happiness! This means we stand by our disc jockey services, 100%, no matter what. We'll get it right, or we'll make it right, every time.
If you have a problem, we'll solve it, refund it, whatever it takes.
NO OTHER Austin wedding DJs/DJ companies offer a satisfaction guarantee.
We're here for you. Happiness guaranteed!
Your Wedding Vision, Fulfilled
Having great entertainment is one of the most essential aspects of your wedding day. As the best wedding DJs in Austin, Texas, we truly believe that you deserve to have the wedding you've always dreamed of. Our goal is to execute your vision of your wedding day, flawlessly.
The Austin's Best DJs team of disc jockeys will seamlessly weave your unique music preferences and personality into your special day.
We'll play the song that was playing when you first met your significant other, the best songs from your high school & college days, and all of your favorite music!
Our DJs will work hard to create a fun, memorable experience for you, your family, and your friends.
We'll work, together, and help you create memories that will last a lifetime!
Don't settle for inexperience. Trust our experienced professional disc jockeys for one of the most important days of your life!
Hire the Best DJs in Austin, TX
Our Austin wedding DJs will keep your dance floor packed and ensure that you, your family, and your friends will look back and remember how much fun everyone had at your wedding, for years to come!
Every weekend, we hear "wow, this was one of the best weddings I've ever been to!" That's what we want to hear on your wedding day, too!
Ready to dance the night away?
Wedding DJs Near Me - Destination Weddings
If you're searching for the "best djs near me," or "best wedding djs near me," we're here. Though we may not exactly be the "local wedding djs near me/you," we'll be happy and honored to be your event or wedding disc jockeys!
Our main market is Austin/central TX, but we do destination weddings and travel all over the world!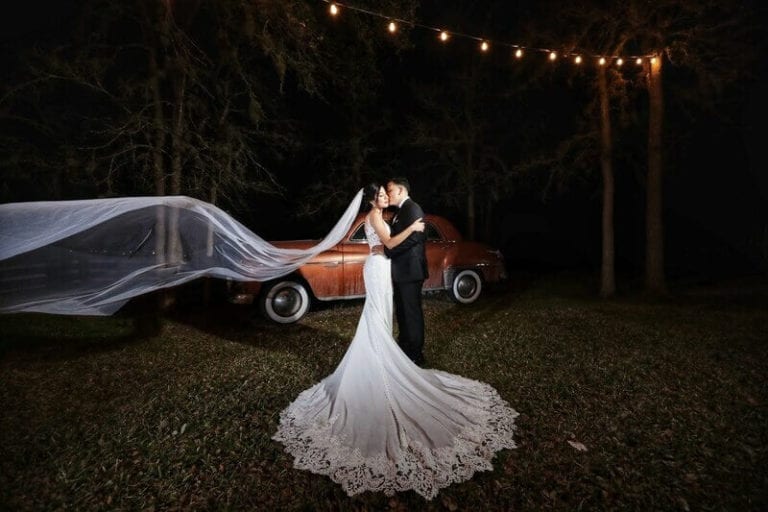 We've been to:
Paris, France (twice)
Italy
London
Amsterdam
Spain
Puerto Rico
Costa Rica
Peru
All over the U.S., and we'd love to add to the list!
Whether you're booking our wedding DJs in Austin (or anywhere near you), we've got you covered!
Artists/People Our Professional Disc Jockeys Have Worked With
Stevie Wonder, Justin Timberlake, Snoop Dogg
Kevin Fowler, Stoney LaRue, Honeybrowne, Casey Donahew
Peter Gabriel ('80s iconic artist)
Tejano artists: Joe Lopez Y Mazz, Jimmy Gonzales, Gary Hobbs, Grupo Massorre, Ruben Ramos, etc
Director Robert Rodriguez
Amazon CEO/Founder Jeff Bezos
Whether you need a DJ for a wedding, party, festival, concert, or any event, we've got you covered!
Brands/Events Our Austin Wedding DJs Have Worked With