Get the Best Photo Booth Rental Austin has to Offer - Austin's Best DJs






Welcome to Austin's Best DJs – the number one destination for premium photo booth rentals in Austin. Looking for fun, excitement, and unforgettable memories? Look no further.
Our top-quality photo booths will bring your events to life, creating a lively atmosphere and capturing beautiful moments that last a lifetime. Harness the power of photography and let it add a sparkling touch to your celebrations. Now is the time to book the best photo booth for amazing parties and events. It's time to create your fun memories.
Book Austin's Premium Photo Booth Rentals
When you're looking to add a touch of excitement to your event, photo booths are the way to go. But not just any photo booth, you need the premium photo booth rental. With our high-quality photo booths, we strive to bring fun and laughter to your event!
Yes, you heard it right – we offer top-tier photo booths that are bound to make your event a memorable one. Our services are tailored to suit your needs. Whether it's simple booth rentals, an option for a business gathering, or a lavish photo booth for a grand event, we've got you covered.
We know Austin. Our roots are here, and we're committed to serving the people of Texas. We are the number one photo booth provider that ensures your photo booth experience goes smoothly. Our mission is to make your event stand out in Texas, no matter what it may be. With our top-notch photobooth, we ensure your guests are entertained, creating memories that will last a lifetime.
So what are you waiting for? Whether it's an event or a business-related need, we've got you covered. We promise, you won't be disappointed!
Experience the Best from a Top Austin Photo Booth Rental Company
Experience the vibrancy and fun when you choose the leading photo booth rental company. We're not just specialists in music; we're a significant player in the photo booth business, and we're proud to provide a service that's second to none in Texas, and beyond. You can depend on our expertise day in, day out—every day—for your next big event, making sure to keep the memories alive by capturing incredible pictures from our photo booths.
We go beyond the ordinary at our photo booth company. We integrate creativity, innovation, and top-notch service in ensuring your day becomes an unforgettable event. We believe that the roots of a strong business are laid on the foundations of customer satisfaction. As such, we work tirelessly to ensure the photo booth rental process is seamless from start to finish, regardless of the size or scale of your event.
Why should you choose our photo booth rental? The answer is clear. We make your event the talk of Texas by bringing a touch of class, fun, and elegance with our highly sophisticated photo booths. We understand that each event is unique, which is why we have a tailored approach for each client. When you work with our booth rental company, you're investing in more than just a photo booth, you're sparking joy and creating memories for each and every day. Trust us to deliver an unrivaled photo booth experience.
What separates us from the rest? First and foremost, we are not just a business; we are a company truly committed to making your day extraordinary. Second, our photo booth selection is unparalleled in the Austin area. From conventional to digital booths, we've got everything to make your photos stand out. Your event deserves nothing but the best, and this is exactly what our finely tailored photo booth services deliver.
Choosing to rent from our Austin photo booth company guarantees you top-notch service based on years of experience in the business. Whether you're hosting a wedding, birthday, corporate event, or any social gathering, our photobooths are the perfect addition to capture your day's celebrations and create lasting memories. Furthermore, we promise to give you fun photos that will forever remind you of your special event.
Passion drives us and your satisfaction fuels that passion. We are more than an Austin-based business; we are the heartbeat of all exhilarating events offering excellent entertainment services in Austin. Choose us, choose excellence. ABDJs – We are the day makers, the event shakers and the number one Austin photo booth rental services!
Style & Types of Photo Booths
Austin is known for its vibrant music scene, and our Austin photo booth company enhances any event by offering a range of top-tier photo booths. Our devotion to this business stems from the joy we experience when we transform an ordinary day into a unique event. Each day, we strive to deliver the best, offering various types of photobooth options that add something special to every event. Here are the types of booths we offer. 
Our open air photo booth (and social booth) is perfect for any event! Most clients rent this style, to allow more guests to take pictures, which is always fun! We've even seen 20 guests crowd in for one great picture!
We'll bring our professional, kiosk-style, open-air/social media booth. We'll provide:
Digital props 
Add your hashtag, custom text or business logo
Free set up and break-down  

Guests can take

unlimited

photos or video

Your guests can send their pictures to their social media and email, or phone through digital sharing! 
You'll get all of this, plus a great price that's easy on your wallet! Though it's a more affordable than our on-site printing option, please note: affordable does not mean cheap by any means! 
The mirror photo booth (above) is great for any event. It's smaller, and more private. This style fits 4-5 guests at a time. This will work well for weddings, quinceaneras, corporate events, and parties that have fewer than 200 guests. 
You can certainly rent this for larger events, but you'll need to add more time, to allow enough time for all your guests to take a photo. Visit the mirror photo booth page for more details.
The new 360 booth is the hottest trend for events in 2023/2024! Take amazing, panoramic videos at your event! We'll bring the lights and camera, and you'll bring the action! This can fit 2-3 guests at a time. We are constantly asked for this, weekly, so be sure to contact us ASAP to secure your date! 
Visit the 360 photo booth page for more details or email us for pricing. 
Enjoy a Memorable Event with Our Unique Open Air Booth
Immerse yourself in the fun, excitement, and the one-of-a-kind experiences that our services offer. Embrace the day and make it an event that everyone will keep talking about with the help of our unique open air photo booth. We don't just capture photos, we build experiences around them. With our cutting-edge technology, your pictures come to life adding a dash of fun and memories you'll cherish today, and for days to come.
The charm of Austin and the expertise of ABDJs services come together to transform any day into a special event. With our open air photo booths, we create fun memories, stunning pics and awesome experiences. We provide not just a service, but a great experience that transcends beyond the day of your event.
Imagine the joy in your guests' faces as they strike a pose in our air photo booth. The laughter, the smiles, and the unforgettable memories. Our services aren't just about capturing high-quality photos, they're about creating memorable experiences. Put simply, we're more than just photo booth services.
We're here to make every day a memorable event. Choose our service and tap into the unique blend of fun, excitement, and experiences that ABDJs offers. Try us today and feel the difference we bring to your event through our photos!
The Exciting Features of Our Photobooth
Imagine endless fun captured in photos, the laughter, and shared experiences, all captured by the exciting features of our photo booth. Picture this – you're at an event in the heart of Austin, surrounded by friends and family, and in the center, there's a booth injecting fun into the atmosphere; it's our photo booth!
We make the concept of photos come alive using digital technology to create memorable experiences. But we don't just stop there. Our photo booths, yes, not one, but many photo booths, come with an added special ingredient – video. Moments are no longer still, but breathe life with every playback on video, times four, offering different perspectives of the same precious moment.
In addition, as the go-to brand for booth rentals in Austin, we appreciate that fun should also be informative. Hence, our photo booths can come equipped with info features, providing guests with useful info about the event, doubling as an interactive program. Brilliant, right?
At the heart of ABDJs, we believe in creating captivating experiences. A digital platform that offers fun, laughter, tears of joy, and collaborative experiences, underscored by top-notch quality, our booths will keep the party going! Choose us for your event today and let's co-create unforgettable memories, one photo booth at a time.
How Much Will a Photo Booth Cost?
You may be wondering, "how affordable is it?" Our pricing is highly competitive, making it accessible for both small and large scale events. Indeed, finding an affordable photo booth rental doesn't have to break the bank. You'll find our pricing transparent, with no hidden extras leaving you to focus on your event. In the business of creating memories, we believe in providing top-notch services at attainable rates that suit your budget.
Looking for more info? It's easy! Get in touch with us, an Austin-based business that understands the essence of capturing those photo-worthy times. We've successfully served thousands of events across Texas, from birthdays and corporate events, to weddings. With us, you get more than just a photo booth rental- you have a dedicated team on hand, ensuring that your event runs smoothly.
Make your event truly unforgettable with our photo booth services. Celebrations are times where life's miletones are celebrated with joy, we provide not merely a business transaction but a partnership in making your event a success. Whether you're in the heart of Texas, or anywhere else, you can trust ABDJs for your photo booth needs. 
Our prices range from $795 – $1595, depending on your event details and needs. (Average pricing for vendors in the central TX area are around $1000 for 3/4 hours).
While most of our events are in central TX, we travel! We require a 3-hour minimum booking time for all events. **A travel fee may apply outside of Travis County.
A Cost-Effective Addition to Your Event
If you're planning an event and seeking a cost-effective addition that brings an instant sense of joy, fun, and nostalgia, then consider a photo booth rental. Now, you may be wondering, "Is it easy to book a service like this?" Well, the answer is absolute 'yes.' With ABDJs, it's not only easy to secure a photo booth rental service, but it's also remarkably affordable. We offer premium quality, personalized service that truly provides value for your money.
Our photo booths are not just simple machines that take pics; they are a delightful experience that adds a unique flair to your event. Have your guests strike a pose, enjoy the flash, and capture beautiful smiles that will create lasting memories. Our photo booths are designed to accommodate a variety of event types and sizes, making it an easy addition no matter the nature of your gathering.
We offer versatility. From traditional to digital and video photo booths, we have it all. So, whether it's a corporate event, birthday bash, or romantic Texan wedding, our service adapts to your occasion, promises unforgettable event pics, and caters to your specific demands.
So, don't delay – now is the time to book your photo booth today. Elevate your event and make it an occasion to remember!
Is your big wedding day on the horizon? Well, Austin is the dream city to make your wedding as memorable as it can be! We offer exceptional photo booths that are distinct, fun, and bring a unique twist to your event. 
Dive into our uniquely designed photo booths! They're the heart-stealer at any party or event. Immortalize your day with amazing pictures. These photo booths are top-notch and create joy and laughter every time. Our photo booths bring a magical touch to your special day, taking it to an entirely new level.
So, let's set the stage. As music fills the air from our DJ, step into our photo booth, take a prop, strike a pose, and click! The pictures are instant, and the memories created are timeless. Additionally, we provide video booths to capture every moment of happiness in high definition. Who wouldn't want to relive their day over and over?
Our photo booths are impressively affordable, making it a cost-effective addition to your wedding. You can easily book these photo booths for your party with just a few clicks. Choosing ABDJs means elevating your event, without breaking the bank. Experience unforgettable fun with TX number 1 photo booth provider!
Cherish Your Wedding Photos with Our Special Photo Booth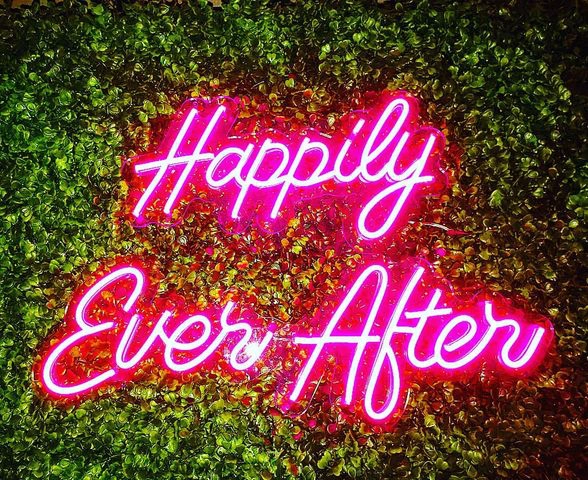 In the heart of TX, every wedding deserves the magic touch of ABDJs. Take your experience up a notch with our special photo booth. Our dedicated team strives to create a memorable event through authentic pictures that embody the whole essence of your wedding. Cherish your wedding pics, boasting a timeless, picture-perfect charm that highlights the joy and emotion of your special day.
Our photos capture not just the wedding, but the heart behind it—the love, the joy, the shared laughter. Imagine every intricate detail, every smile, every tear of joy encapsulated within our photos. Our photo booth transforms these moments into tangible memories, preserving your wedding's magic.
With video, we ensure that the best moments aren't just frozen, they come alive, too. Our creative approach to video and premium video quality captures the true essence of your event. The events come alive every time you hit play, immersing you back into your perfect day.
We know how vital it is to book the best in a city like Austin. That's why our services go beyond just delivering photos and videos. We bring you an unforgettable experience, making your party even more special. Offering the best value for an photo booth rental, our service fuses quality and affordability. The best part? It's a cost-effective addition to your event. So, are you ready to make your event the talk of Austin, TX? Book your Austin photo booth today!
We offer the above backdrops, as well as boxwood backdrops (above) and green screen (virtual backdrop). 
Take your party to the next level. With our premium photo booth rentals, your memorable moments become everlasting memories. Our top-quality photo booths surely will make your event one to remember. 
Get in touch with us and let's bring fun and excitement to your event. Embrace the moment and make unforgettable memories!
Every week, we provide our services for weddings, quinceaneras, parties, corporate events, graduations, activations & more. We have hundreds of happy clients.
Email us, today, and let's discuss your event & photo booth details! Looking for more DJ and marquee letter rentals in Austin, Houston, Dallas or anywhere else? We also offer:
Contact us and let's discuss your details!