If you're looking for unique quinceanera themes, you're in the right place! We are the #1 quinceanera DJs in the central Texas area. That means that we've helped numerous families celebrate their quinceaneras! We've also seen many quinceanera themes and colors over the years! So let's dive right in.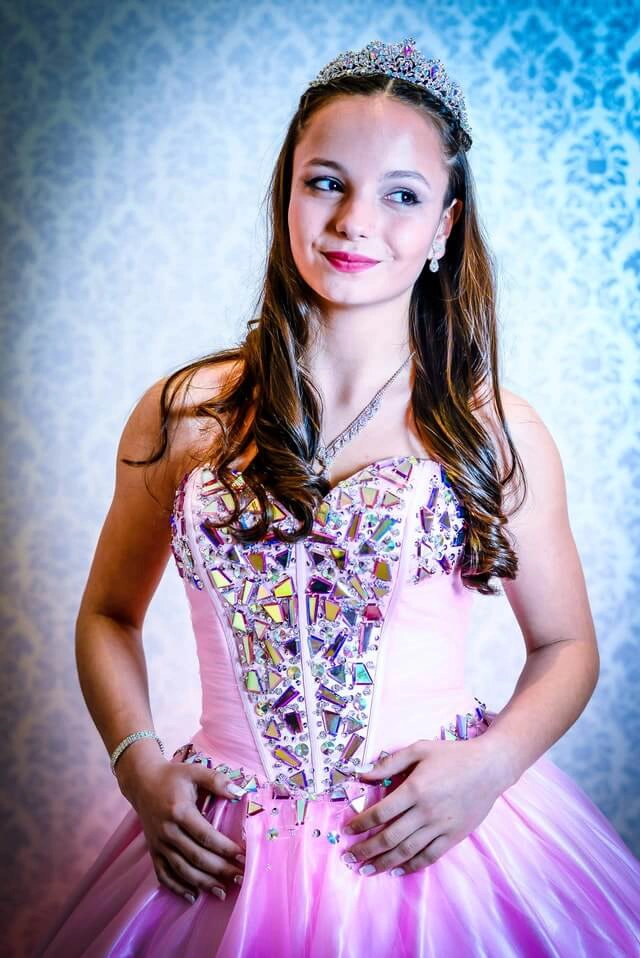 Unique Quinceanera Themes
Over the years, we've seen many quinceanera trends. The themes have actually stayed surprisingly similar over the years. This is because great themes are timeless!
Paris Theme
By far, one of the most popular quince themes is a Paris theme. Paris is an amazing city that is beautiful and easy to fall in love with. It's called the city of love for a reason!
Paris is romantic, captivating, and one of the most popular tourist destinations in the world. We love to travel and believe it or not, Paris is the only international city that we've traveled to, twice! We absolutely love Paris!
For quinces, we've done monograms with the Eiffel Tower and the quince's name. You can also buy Eiffel Tower centerpieces for each table. We've even done an event that had an 8 foot tall Eiffel Tower prop, which looked great!
Masquerade Ball
The masquerade ball theme is always fun. We've done these and were also asked to wear masks, which was fun. Think Mardi Gras meets quinceaneras! The masks can get hot, so definitely consider this if you're planning a quince during the summer or at an outdoor venue.
Beauty and the Beast
Beauty and the Beast-themed quinces are always popular. We've done quinces that had all of the story props, and the chambelan even wore a beast costume!
Cinderella Theme
Like Beauty and the Beast, Cinderella is also a very popular quince theme. We've even seen court members dressed up as the characters, too. You can buy props for table centerpieces or small favors, too.
The Great Gatsby Theme
The Great Gatsby theme is still a very popular theme for quinces, New Year's Eve parties, and even weddings! Just ask your guests and court to dress up in their best Roaring '20s outfits! You can even ask your DJ to play music from this era during dinner, to give it that extra touch.
If you have a photo booth, you can have them do a green screen using the Great Gatsby backdrop, or even have a custom vinyl backdrop with the Great Gatsby theme printed on it!
Winter Wonderland Theme
Winter Wonderland is perfect for winter quinces. Think Frozen meets quinces. These quinces always look great, especially with all of the Winter Wonderland decor. Click that link to see the decor ideas!
Black and White Ball
Black and White Ball quinceanera themes are always awesome. We actually just did a wedding that used this idea. Everyone wore all black (even the vendors), except for the bride. This can be done for quinces, except that the quinceanera will wear white.
Under the Sea Theme
Remember the song "Under the Sea" from The Little Mermaid? Many quinces have created awesome quinceanera themes from this song. Simply add "under the sea" decor, ocean blue colors, and props from the movie. We even did a quince where the quinceanera danced to the "Under the Sea" song with her court!
Table centerpieces and party favors with this theme are always great, too!
Quinceanera Themes and Colors
For most of the themes, choosing the right quinceanera colors is pretty simple, since the colors and theme go together easily. You'll simply have to research photos of the different ideas to get good examples.
The Great Gatsby and Masquerade Ball themes are very similar in decor and colors. Darker colors, especially black, along with gold, tend to be the most popular for both of these themes. You can certainly combine these themes, too!
The Beauty and the Beast and Cinderelly themes also have similar colors. We've seen that these themes will often have props from the stories/movies, placed around the venue, too. This is always a nice touch! We can always bring photo booth props or add a projector to project a custom-designed monogram or even a video that matches the theme/decor.
Quince Themes for Summer, Fall, Winter, & Spring
Regardless of when your quinceanera is taking place, all of the above themes will be perfect. Certainly, the Winter Wonderland quince theme would be perfect for winter, of course. Just be sure to consider the season when it comes to clothing and your guests being comfortable. If your guests aren't sure what to wear, have them check out our how to dress for a quinceanera article!
Overall, we hope these quinceanera theme ideas have been helpful. Be sure to check out our numerous other quince planning tips on this blog. Happy planning! Feel free to contact us for more ideas for fun and unique quinceanera themes!
-Austin's Best DJs & Photo Booths