21 Awesome Spanish Dance Songs for Multicultural Events
Spanish Dance Songs: If you're planning a wedding, you're likely also planning out your wedding ceremony and reception playlist. Planning your playlist can be difficult. Our first tip is to be sure your playlist reflects the taste of both you and your significant other.
Also, be sure to include all of your favorite songs and artists, that all of your friends and family will enjoy. Your wedding is likely the biggest party you'll ever throw in your life. Therefore, you want to be sure that you and all of your guests have a great time! One way to do that is with great music.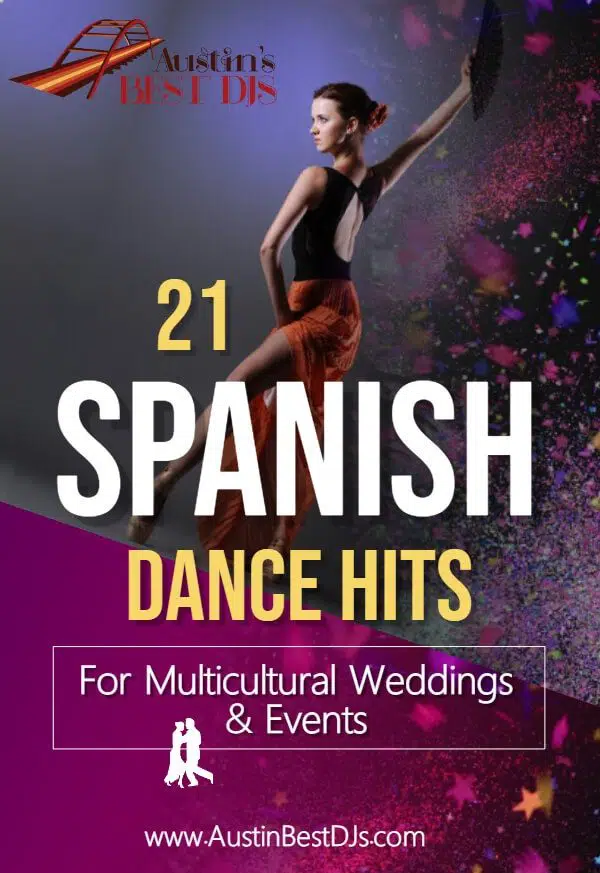 Different Music Genres
We recommend at least 5 different music genres. I know this seems like a lot, but it's not. First, consider the different age groups that will be there. Do your grandparents like the same music your nephews and nieces do? Probably not.
So consider what everyone may want to hear. If you are not sure, just ask! You can easily send out an email and ask guests for 2 songs that will make them get up and dance. Then, as you get the replies, go through and filter the ones you want, versus the ones you don't. Once you have it narrowed down, just send the list to your DJ, add them to your Spotify list, or whatever works best for you.
Recommended Wedding Music Genres
If the above recommendations don't work well for you, or you don't get a lot of replies, don't panic. This can happen since a lot of people get busy. Now, you can just make some music selections, including Spanish dance songs! We recommend older genres, such as the '60s and '70s, for your grandparents and older relatives.
You can limit these genres, to just a few minutes each, if you'd like. Perhaps 10-15 minutes each, depending on the crowd's response. Next, consider slowly adding newer genres, going from 80's – current music. You can also add Country, Top 40, and any other genre you'd like to add.
Spanish Dance Hit Songs
Now, let's consider adding Spanish dance songs to your playlist. This is where many clients may get lost. They know the songs, but they usually don't know the artists, song titles, etc. We're here to help with that.
Here are the top 21 Spanish dance songs that we often play for weddings and events. Feel free to listen to each of them. Just click the song link to hear them. Also, many of these songs are also perfect for quinceaneras.
Top 10 Spanish Wedding Songs
11 More Great Spanish Songs
The above songs are the top 10 Spanish wedding songs. Those songs will be perfect for weddings, anywhere. The next 11 songs are very well known, and some will be regional hits.
The above list is the most current list of wedding Spanish dance songs that your guests will love. Feel free to include any more that we may have left off the list. For more great song suggestions, please visit the ABDJs' online music library page.
We hope these Spanish dance songs for multicultural weddings/events have been helpful. As always, contact us for any info and we'll be happy to help!
-Austin's Best DJs
If you're looking for more great song ideas, check out our Top wedding/party hit songs article, TX country wedding songs & Country Wedding Songs article, and our wedding ceremony songs article, for great ideas. wedding & party songs